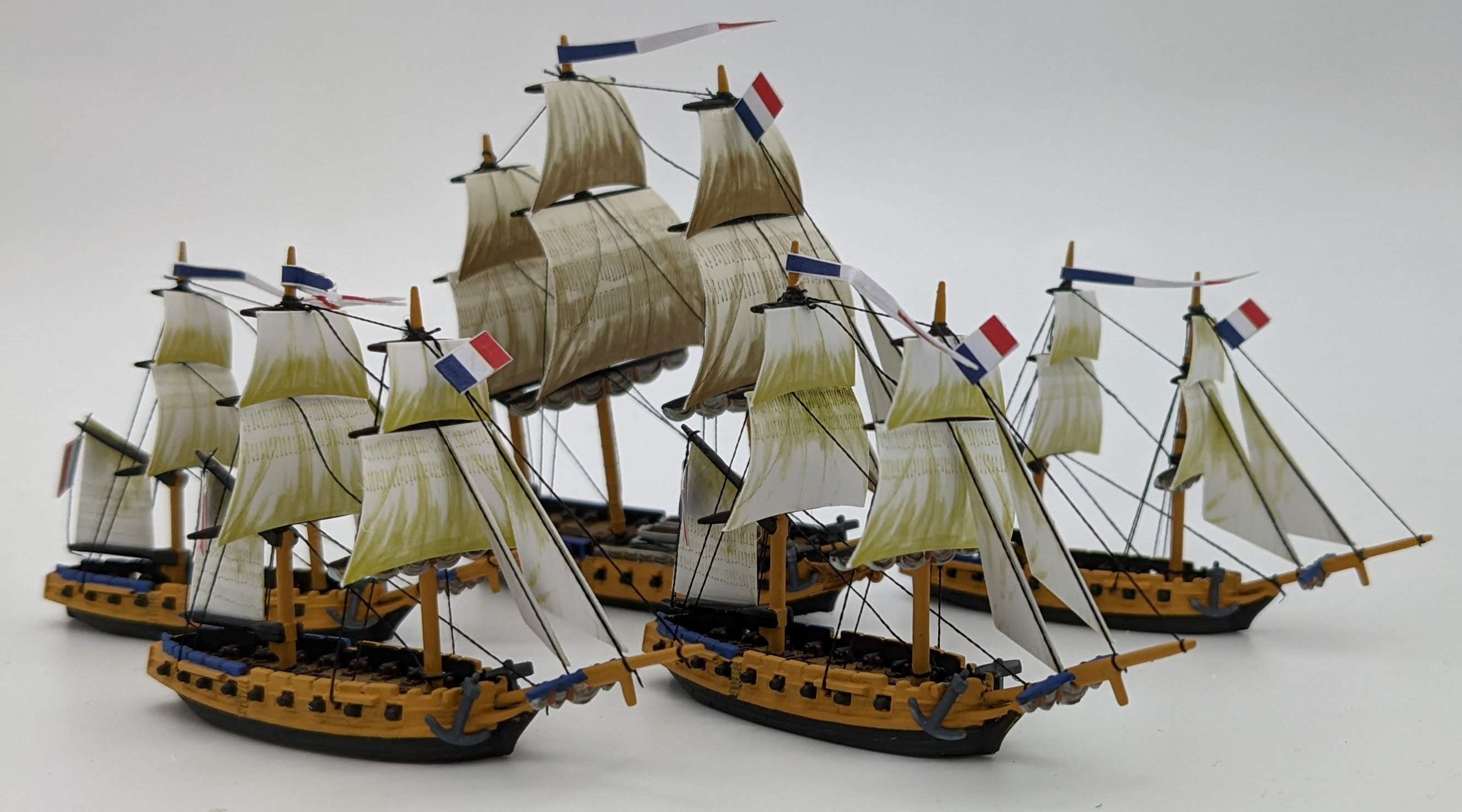 Yes it's only mid-April and yes, the last five ships took me almost half a month to complete. Nevertheless, I've managed to paint 142 miniatures over the course of three and a half months! Personal best.
I should have left something easy for last, those ships were definitely a test for my patience, but now they are done and I can look forward to trying them out on the black seas game mat! It's been almost three years since I've wanted to play the game, so I should set aside an evening and give it a go.
What's next on the painting front? A break? Mon dieu, non! There's plenty more A Song of Ice and Fire miniatures to paint, Napoleonic Prussians to resume and yes, plenty more in the backlog that I want to paint. I'll be creating new challenges for these over the next month as I put the lists together, so watch this space. For now, join me in celebrating the elusive 100% on the 2022 Painting Challenge!